Countertops
Granite
Delicatus White Granite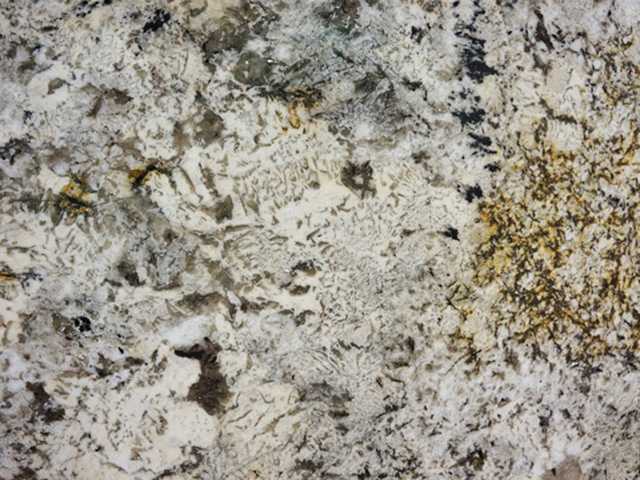 Delicatus White granite is a durable, easy to clean, low-maintenance, granite countertop material. The beautiful veins of white, brown, gold and black make for a unique visual in any room.
Install Images for Delicatus White Granite
Delicatus White is a white stone with brown, gold and black veins. This exotic countertop will add a unique look to your kitchen.