Countertops
Granite
Jaguar Granite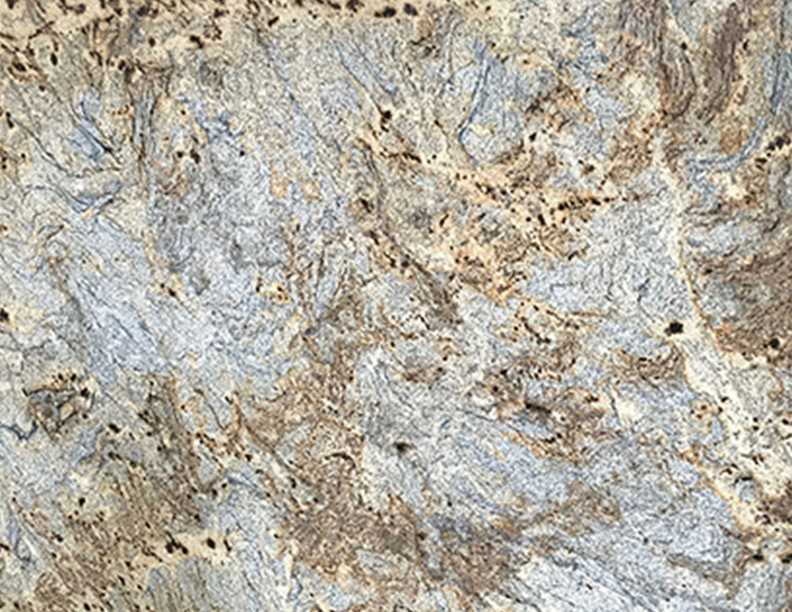 Jaguar granite is a beautifully unique material that features gray stone with gold veins and many black and brown spots. See why it was given the name Jaguar? Its visual is a lot like the majestic feline from Central and South America. Like the big cat this material is found in Central & South America. This material is a great piece to be the central focal point of your kitchen. The flowing veins and big dots it will draw the attention of anyone entering the room.
Install Images for Jaguar Granite
Jaguar is a gorgeous grey stone with golden veins and black and brown spots. This granite pairs perfectly with honey cabinets.