Countertops
Quartz
Kimbler Mist Quartz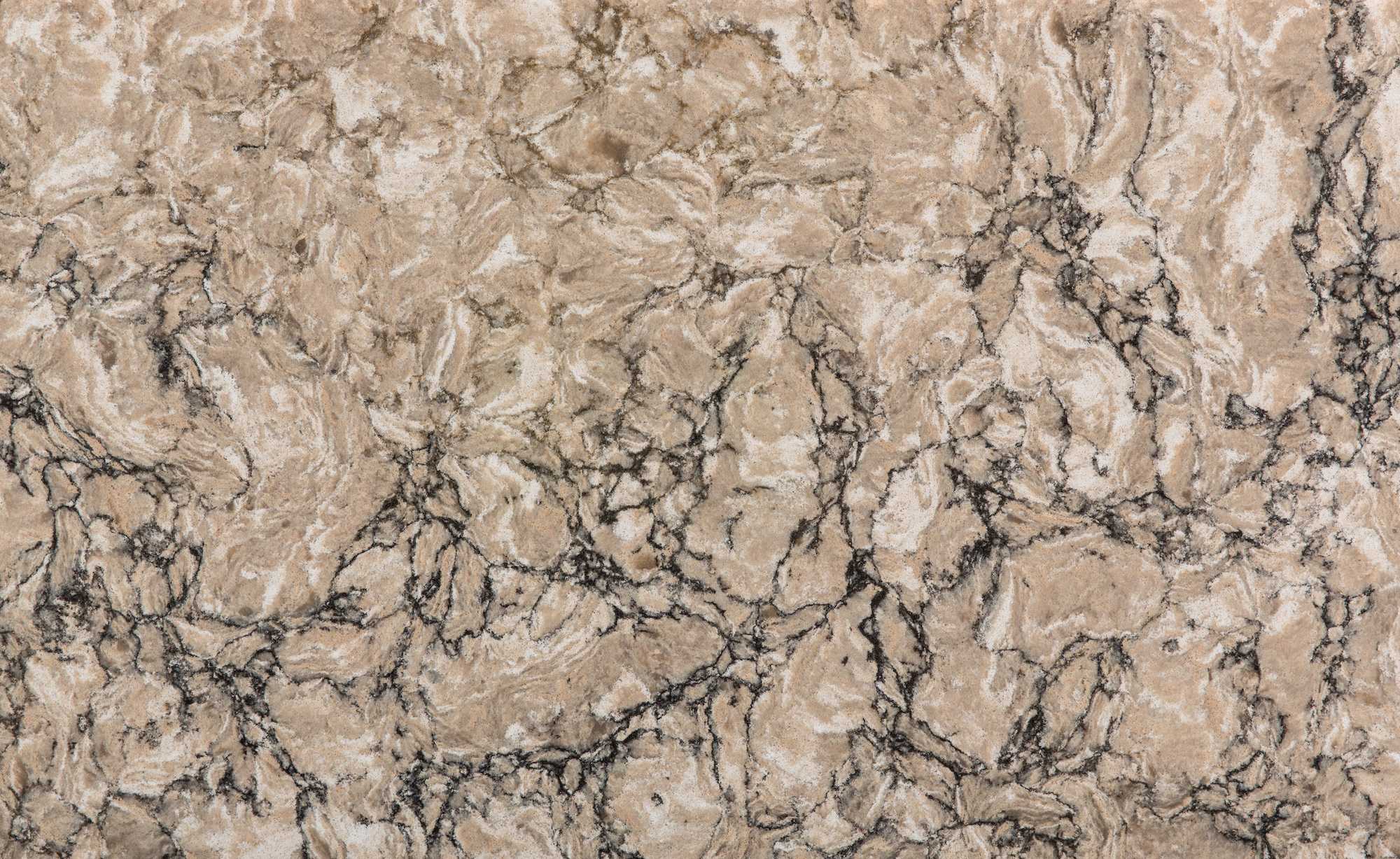 Kimbler Mist Quartz by Silestone is an earth tone quartz countertop with an intricate pattern of wisps of cream, intermixed with striation like lines of black.  The overall look of this slab imitates granite but gives you all the advantages of quartz.
Install Images for Kimbler Mist Quartz
Kimbler Mist is a cream stone with wisps of brown and black. This quartz pairs perfectly with white cabinets and modern designs.