Countertops
Granite
Wave Flower Granite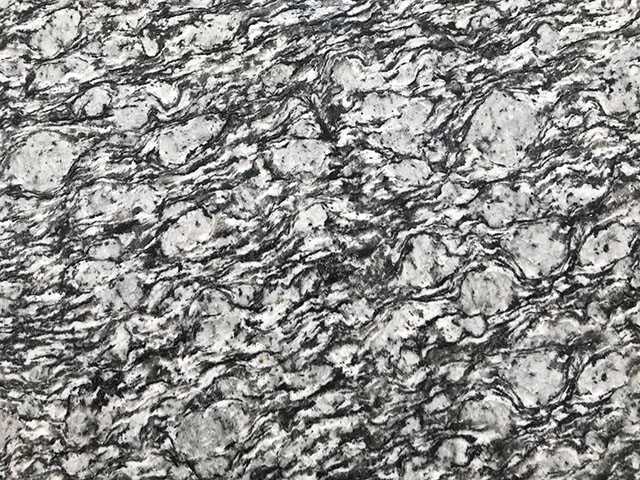 Wave Flower granite is an overall gray granite.  This modern material displays a multi wave pattern of black swirls overlaying a white background. This awesome natural occurrence creates a beautiful material that fits many styles including traditional, modern, and contemporary. Wave Flower has continually grown in popularity with the kitchen design community. The consistent pattern lends itself to clean designs yet the contrast adds to the attention-grabbing veins.
Install Images for Wave Flower Granite
Wave Flower is a grey stone with waves of black and white. This countertop goes with dark cabinets and both classic and contemporary styles.